Get the Perfect Beachy Look with Clip-In Hair Extensions: Here's How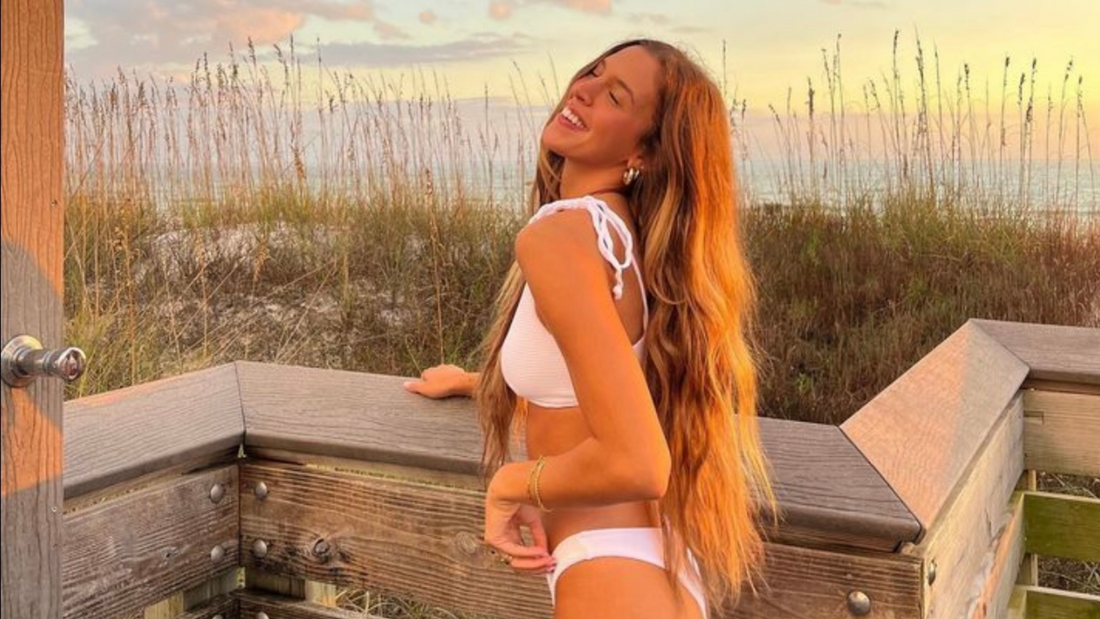 Have you ever scrolled through instagram and envied those effortlessly gorgeous beach waves that seem to be a signature look for many celebrities and influencers. Well, you're not alone! If you're tired of spending hours in front of the mirror trying to achieve the perfect beach wave, it's time to try Atelier Extensions. 
First, Get the Lowdown on Clip-In Hair Extensions 
Clip-In Extensions are a temporary and non-damaging solution for achieving longer and fuller hair. They are a popular choice by many Celebrities, Hair Stylists, and everyone alike. To use clip-in extensions, simply section your hair and snap the clips onto the roots. You can add as many or as few pieces of wefts as you like, depending on the look you are going for.
Why Clip-In Hair Extensions are Worthwhile:
-Instant Length & Volume: Transform your short hair or thin into long, luscious locks within minutes. 
-Low Commitment: Unlike other hair extensions [Tape-In, Sew-In Wefts, Fusion Extensions]  Clip-Ins can easily be removed, allowing you to switch between styles and lengths effortlessly. So say goodbye to long salon visits. 
-Minimal Damage:  Clip-In Extensions don't require glue, heat or chemicals. Clip-in extensions offer a temporary yet adaptable hairstyle solution. These temporary hair accessories boost your natural locks, adding length, volume, and style. With various widths,they attach effortlessly using discreet clips and cause no damage to your hair.
If you're looking for a comprehensive guide on how to apply clip-in hair extensions, be sure to check out our blog on
How To Apply Clip-In Hair Extensions
.
The Secret to Achieving Natural Beach Waves: Clip-In Extensions
Achieving natural beach waves has never been easier, thanks to Atelier Extensions. These innovative human hair clip-ins not only help create stunning waves but also ensure your extensions blend seamlessly with your natural hair. Atelier offers natural-looking hair extensions in a wide range of colors and lengths, making it easy for you to discover your perfect match. To seamlessly blend these pre-styled beach wave extensions, follow our easy step-by step guide on creating beach waves using a curling iron.
Natural Beach Waves How To:
Begin with dividing your hair, and apply a heat protectant spray to safeguard both your natural hair and hair extensions from heat damage. 

Attach the clip-in extensions [for an in depth tutorial, click here] 

Select a medium-sized curling iron (1 to 1.5 inches in diameter) for the best beach wave results. 

Hold the curling iron vertically, and clamp it approximately 1-2 inches from the ends of a small section of hair, which should include both your natural hair and the extension 

Twist the hair around the curling iron, leaving about an inch of hair uncurled at the end for a more natural look. 

Hold the curling iron in place for 5-10 seconds, then release the clamp and gently slide the iron out, leaving a loose wave. 

Repeat the process on the remaining sections of hair, alternating the direction of the curls (toward and away from your face) for a more natural, beachy effect. 

After curling all sections, use your fingers to softly tousle and separate the waves. Finish with some hairspray to preserve the beachy texture and hold the waves in place
Transform your hairstyle into beachy waves, just like your favorite celebs with cost-effective clip-in hair extensions. With a fantastic 99% satisfaction rate, the right extensions, expert styling tips, and a touch of practice you'll be shining like a star. 
Buy now and enjoy our free shipping on your order. If you're not entirely sold on our clip-in hair extensions, be sure to check our our equally gorgeous beach wave
Volume Hair Extensions
for a perfect solution.