Hair Extension Care Made Simple: 5 Essential Tips You Need to Know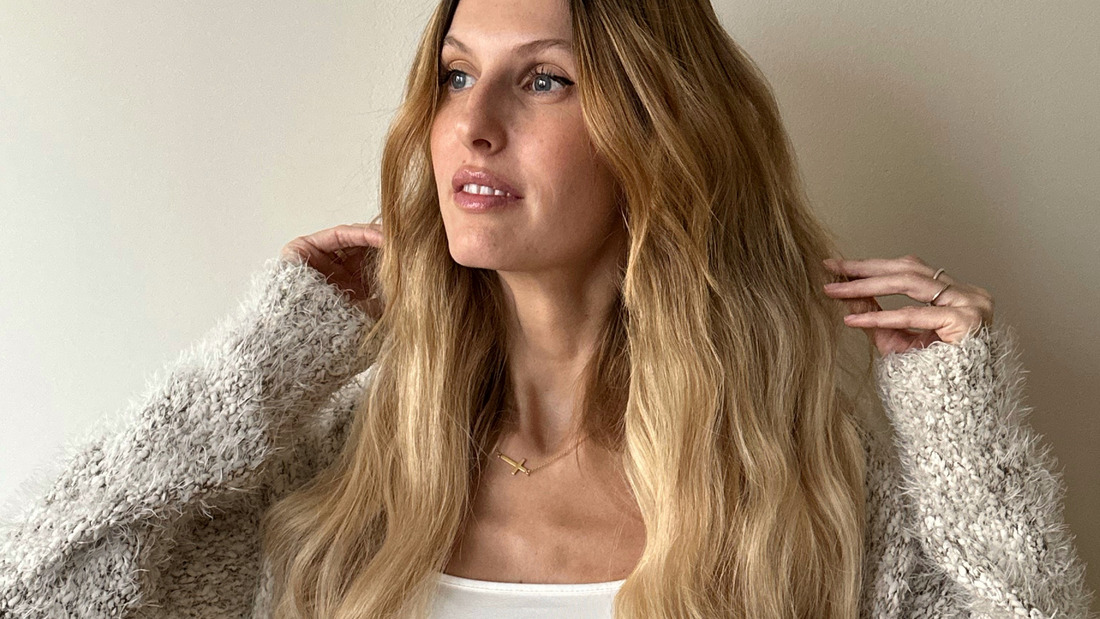 Taking care of
hair extensions
might seem like a daunting task, but it doesn't have to be! With these 5 tips, you can keep your hair extensions looking as good as new
1. Keep Your Hair Extensions Clean and Vibrant
To keep your extensions clean, wash them every 10-15 wears, but trust your instincts. If you notice excessive product buildup or have naturally oily hair, feel free to wash them as needed. Use a mild, sulfate-free shampoo to protect the natural oils of your extensions.
2. Brush With Care
Soft bristle brushes are your new best friend. They can help keep your extensions clean, and tangle-free without causing damage. Remember, always brush from the ends and work your way up to prevent unnecessary tugging.
3. Be Mindful of the Sun, and Water
We advise against swimming while wearing clip-in or volume hair extensions as prolonged exposure to sun, chlorine, and saltwater can cause damage. If you do happen to swim, ensure you rinse your hair immediately to remove any chlorine or saltwater and shampoo at home. Taking a little extra care will go a long way in preserving their quality
4. Condition Regularly
Just like your natural hair, extensions need to stay hydrated. Applying a conditioner regularly can keep them looking shiny and healthy. Make sure to rinse the conditioner thoroughly with warm water to prevent build-up and keep your extensions looking their best.
5. Healthy Hair, Happy Extensions
Prioritizing the well-being of your hair natural hair can ensure your extensions look their best. One simple and easy way you can keep your hair healthy is by ensuring your hair is dry before going to bed. Sleeping with wet hair can lead to tangles, making it more challenging to manage in the morning. As for your extensions, it's always best to air dry them to prevent unnecessary heat damage
Now where to buy the best clip-in hair extensions at an affordable price? Look no further than Atelier Extensions, we offer :
- A diverse range of premium, human hair extensions;

- More affordable price than the cost of  traditional salon-installed extensions;

- Easy ordering process for a seamless shopping experience;

- Quick and efficient shipping, so you can enjoy your extensions sooner at no additional cost.
There you have it! With these simple steps, maintaining your hair extensions is as 
easy. Whether you're a beginner ready to buy hair extensions or an experienced user, these tips will ensure your extensions stay beautiful for as long as possible. 
So why wait? Order your
Atelier Extensions
today, with free shipping and transform your hair in no time!