Discover Your Vibrant Side: Your Guide to Dyeing Hair Extensions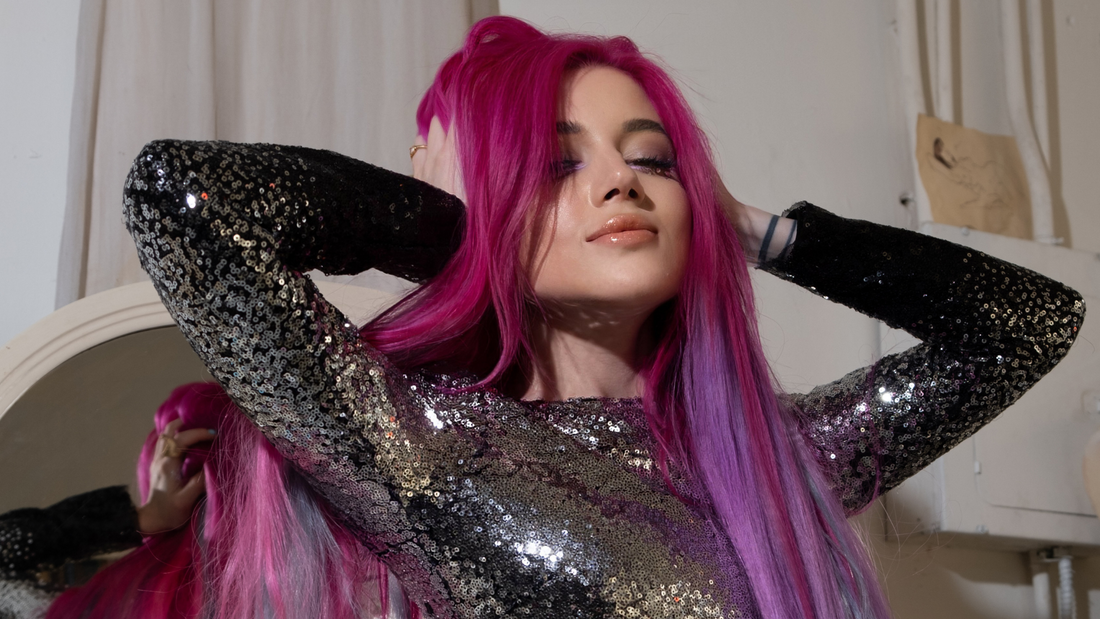 Are you craving a fresh pop of color in your hair but hesitant to commit, or looking to match your equally colorful hair? The key lies in the quality of your hair extensions. Only 100% real premium human hair extensions, like Atelier Extensions, can be dyed to these vibrant shades. This guide will take you through the process of dying your premium hair extensions, allowing you to experiment with a spectrum of colors. 
Choose a Color and Gather Your Supplies 
The first step is to pick a color/dye that suits your taste or matches your existing color. It might be a bold red, rich purple, or frosty blue, the decision is entirely up to you. Following that, collect all the necessary items. This should include your hair extensions (like the platinum blonde ones from Atelier Extensions), your selected dye color, a mixing bowl, a dye brush, and gloves to ensure your hands remain unstained. 
1. Mix Your Colors
Mixing your dye is where the magic starts. Follow the instructions on your dye box/ bottle carefully, and stir well to ensure a consistent color. Remember, the color on the box isn't always the exact shade you'll get, especially if you're mixing different colors to create a unique blend.
2. Apply The Color
Next, it's time to apply the dye to your hair extensions. Ensure you cover every strand evenly for a vibrant and uniform color. A dye brush will help you distribute the color better, so don't be shy with your application.
3. Let the Color Process and Rinse 
After applying the color to your hair extensions, it's important to allow it to process according to the dye manufacturer's instructions. However, always remember to use your judgment and keep a watchful eye on your extensions to achieve the color you desire. When it's time, rinse your extensions under cold water until the water runs clear. This may take a couple of minutes, but it is essential to ensure all excess dye is removed to prevent any color bleeding
Now, let's recap with a quick checklist of what you'll need:
Hair dye in your chosen color
Mixing bowl
Dye brush
Gloves  
And there you have it! A guide to adding color to your hair extensions.
Wondering, "Where can I buy the best hair extensions?" or "How much do high-quality extensions cost? Look no further than Atelier Extensions. Our high-quality hair extensions are available for you to buy in our salon or online, come in an array of lengths, styles, and hues to match your unique style.Additionally, the price is extremely competitive, so you can enjoy a style transformation without the hefty price tag. When you consider the superior quality and variety of our extensions, you'll realize that the cost is a steal. So don't delay, buy today and truly appreciate the outstanding value offered by Atelier Extensions.