Love Your Length, Boost Your Volume: How Volume Hair Extensions are Changing the game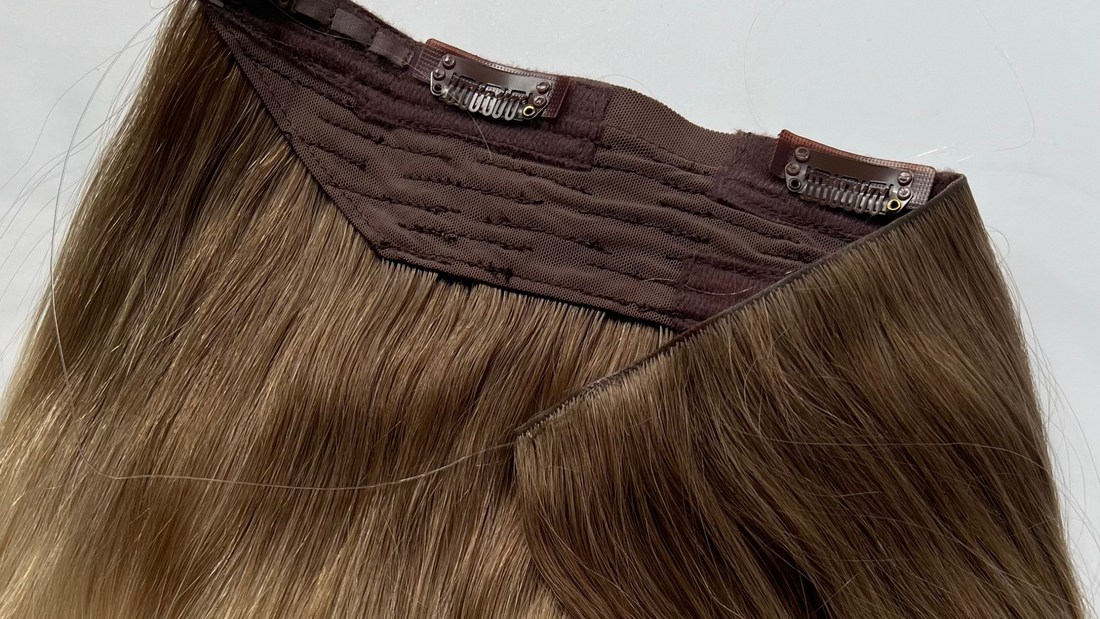 Have fine hair but aiming for a fuller, more voluminous look?
Discover Atelier's Volume Hair Extension. They're a stress free, clip-free alternative to  
clip-in hair extensions
. They blend flawlessly with your natural hair, offering instant volume and fullness. If you're set to transform your fine hair into the hair of your dreams, let's begin!
All About Volume Hair Extensions
Seeking a stress-free alternative to traditional hair extensions? Look no further than a volume hair extension! They're designed with a large single weft on an invisible wire that sits comfortably around your head, almost halo-like. The wire is adjustable, allowing these extensions to blend seamlessly with your natural hair, giving you a boost in volume for a naturally fuller look. If you prefer, Atelier's Volume Hair Extension offers optional clips for added security.
Here's why you need them
 - Instant volume and length: Add thickness and length to your hair in just minutes with the easy-to-apply volume extensions.
 - Zero damage: Since no glue, or heat are involved, halo extensions won't damage your natural hair. 
 - Comfortable and secure: The adjustable wire ensures a snug fit that won't slip or cause discomfort throughout the day.
 - Long-lasting: Made from high-quality real human hair,and with proper care our extensions can be styled, washed, and reused for a long-lasting investment in your hair game
Choosing the right volume extensions for yourself.
Atelier's Volume Hair Extensions are the best solution to instantly transform fine hair into a lush, voluminous look. Created with fine hair in mind, these extensions provide an instant boost of 99% in volume and fullness, making them a must-buy for anyone dreaming of fuller and even, longer hair. At an affordable cost, say goodbye to long salon visits.
Don't worry about any additional shipping fees because, when you order from us, we cover all shipping costs. These extensions are undoubtedly the best investment you can make for your hair, so order yours today and experience the remarkable difference they can make